Back by popular demand…
TALENTBANQ presents Migdalia van der Hoven at Piano Smithfield | An atmospheric speakeasy where it's all about the music
With an opening set by Pablo & The Blue Notes
The Migdalia van der Hoven Quartet
The Heavy Groove Project of, Berklee educated drummer, Migdalia is a quartet focusing on music from the jazz and jazz fusion repertoire which comprises catchy melodies and heavy groove.
The group comprises of Berklee saxophonist Wikus "Van Masters" van der Hoven and London-based musicians Josh Stidwell (Piano) and Jonathan Mayers (Bass).
They will perform a mixture of classic and contemporary tunes ranging from Miles Davis' 'So What' to David Sanborn's 'Hideaway' and Jeff Golub's 'Dangerous Curves'.
Their set promises to keep the listener engaged while laying down that heavy groove.
Pablo & The Blue Notes
A unique jazz trio formed during Covid lockdown which has Pablo Ettinger on keyboard, bringing a new meaning to free jazz, the inimitable Guy Willner on double bass, and the real driving force of the band, Migdalia van der Hoven on drums, keeping the boys on the straight and narrow.
Classic foot tapping jazz with a few surprises thrown in…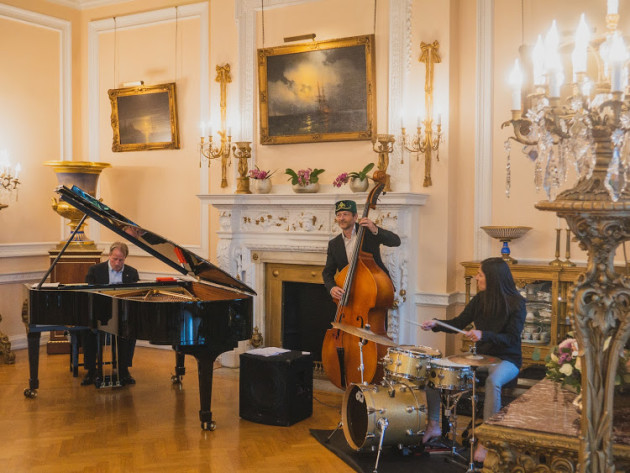 Doors at 7pm