Say Anise LIVE at The Camden Chapel | An acoustic 'listening' music venue operated by TALENTBANQ
Say Anise is thrilled to present a very special, intimate night of music at The Camden Chapel!
But who is Say Anise? Say Anise is London-based independent musician Emily Barnett. Her music is, first and foremost, rooted in the folk tradition, with a focus on story-telling lyrics, soaring melodies and layered harmonies; but as the daughter of musicians, who was brought up on everything from 80s pop to classical music, there are a lot of influences in there, and her sound ranges from folk to indie to pop and back again.
She has spent the last few years gigging extensively throughout London, performing at prestigious venues including The Bedford, The Waiting Room and The Old Queen's Head, as well as a recent sold out headline show at PizzaExpress Holborn in January 2022. Her self-released debut EP 'Say What You Want' was released in 2021, and she is currently working on her follow up EP, to be released later in the year.
What's more, this gal really loves performing live! Along with her talented band made up of multi-instrumentalist Adrien Latgé and expert guitarist Stephen Springall, she knows how to put on a proper good show. Expect a night of beautiful music, along with some entertaining stage banter, all tied up in a bow of gorgeous harmonies.
With an opening set by the incredible Frankie Morrow.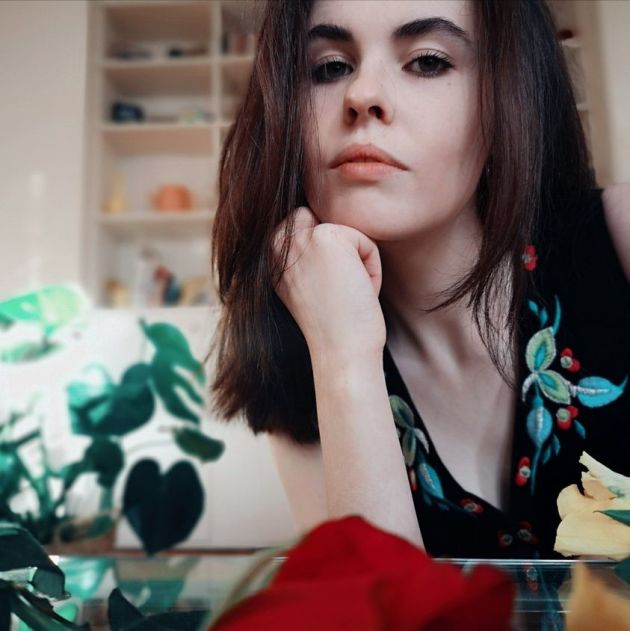 Hailing from Paisley, Scotland, Frankie Morrow is an indie artist rooted in traditional, honest storytelling. You'll find her browsing records by Big Thief, Dylan, and Sister Rosetta Tharpe when she isn't out on the road or performing with the band. A writer borne out of necessity; a keen following is building without so much as a single released yet.
BBC Scotland Introducing gave the unreleased track 'White Rocks' its debut spin on UK radio in April; new music will land in 2022.
Doors at 19.00.
Get your tickets now!